Following the idea of making the Magic Mirror a useful tool for the daily technological communication, this module will satisfy also the most common of the senses.
We cook at home pretty much everyday, my wife mostly -- that must be said -- , and we keep struggling to find those innovative ideas to revamp the menu everyday.
Nothing more fair than have some website give us, in a random way, some tips about recipes that we could be doing that day, based solely in a few keywords.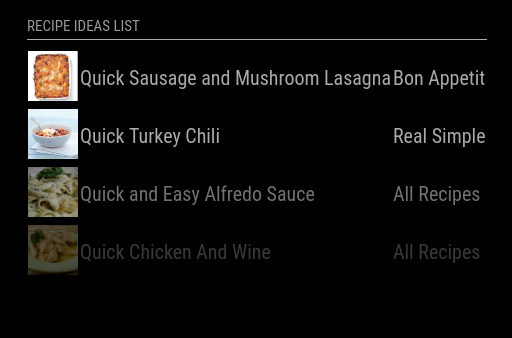 So I developed a JSON downloader from Food2Fork website, where anyone can get an API key and request as much 500 times lists of recipes per day.
The instructions and the whole software is available in my github page: https://github.com/spectroman/mmm-food2fork-recipes
---